Harrington Park Public Library
The Library is open at reduced capacity.
There will be a 60 minute time limit to
BROWSE AND BORROW.
​
FACEMASKS MUST BE WORN AT ALL TIMES.
​
Unfortunately, at this time, there will be no other services available.
​
Please maintain physical distancing of at least 6 feet from other patrons and staff at all times.
​
PORCHSIDE PICK UP WILL CONTINUE.
​
And don't forget...
You can download the Libby and hoopla app to read ebooks, listen to music, watch tv series, and movies!
Go to our "Digital Collection" Tab for instructions.
​
Library Fines:
Fines can be paid online through the BCCLS website or at the desk.
​
Cards with fines $10.00 and over will be blocked until all fines are cleared.
All items except DVD's........$.15
DVDs............$2.00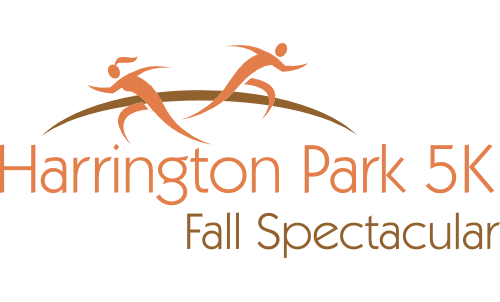 Many thanks to HP5K Run for continuing to generously support us!
Hours
Monday
Tuesday
Wednesday
Thursday
Friday
Saturday
Sunday
​
10-9
12-5
10-5
10-9
12-5
10-1
CLOSED
Patron Behavior Policy
The Harrington Park Public Library welcomes its patrons to use its materials, services and building in a safe and pleasant environment. While everyone has an equal right to access library services, no person has the right to interfere with the ability of others to use and enjoy library resources and services. To this end, the Harrington Park Library sets standards of acceptable behavior on library premises to ensure an atmosphere that encourages the use and enjoyment of library resources and services, promotes the safety of the general public and the library staff, and protects library materials, equipment, building and grounds.​
DISRUPTIVE AND UNACCEPTABLE BEHAVIOR INCLUDES ANY ACTIVITY THAT:
Interferes with the rights of other patrons to use the library.

Disrupts the normal functioning of the library.

May result in physical, emotional, or mental injury to oneself or others.

May result in damage to materials, equipment, building and grounds.

Constitutes a failure to comply with library staff directives.
THE LIBRARY RESERVES THE RIGHT TO:
Require anyone who engages in disruptive behavior to leave the premises.

Restrict library privileges of disruptive individuals for a specified period of time.

Ban disruptive individuals from library premises for a specified period of time.
Library staff will verbally notify the disruptive individual that he or she is in violation of the standards of acceptable behavior. Repeated disruptive behavior may be reported to parents or the police. Further disciplinary action will be determined on a case-by-case basis at the discretion of the Library Director. Unlawful activities will be reported immediately to the HP Police Department.
SCHOOL YEAR USE OF THE LIBRARY:
The Library welcomes students who are engaged in activities appropriate to the library setting. During the school year the library experiences very high attendance at the close of the school day. HP school students, in particular, are heavy users of the facility between 3:15 and 5:00pm. Students visiting the library after school are expected to abide by all of the directives regarding proper behavior in the library. The library reserves the right to request identification from students engaged in unacceptable behavior so that their parents, caretakers and/or the police may be contacted. Repeated instances of unacceptable behavior by students will result in the student's suspension or revocation of library privileges.